Main content starts here, tab to start navigating
Who We Are
At Scratch Kitchen, we are building the healthy eating platform of the future with a mission to improve the wellbeing of our customers, our employees, and the communities we call home. We are a team of passionate and hard-working individuals who want to reinvent the customer and employee experience of traditional restaurants.
We are dedicated to providing our employees with the skills, training, and opportunities to build a career with us. Our team focuses on being customer-obsessed, honest, innovative, and collaborative. We have big plans and hope you will join us! The possibilities are endless when you start from Scratch.
JOIN US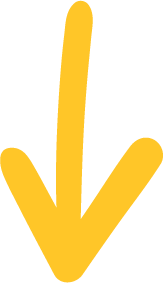 Kitchen Careers
As an independent family of brands, we're seeking individuals with enthusiastic personalities who are able to quickly adapt to the needs of a start-up. Whether you are just getting into the industry or you're a wily restaurant vet, there's a place for all looking to grow their skills and work in a fast-paced, improving environment. We work hard but we make fun a priority. If you are driven and looking for endless opportunities to grow, apply today.
Corporate Careers
We believe building the healthy eating platform of the future requires starting from scratch. We are passionate about food and technology and enjoy challenging the status quo. We use our passion and drive to improve the wellbeing of our customers and our team. Our systems are designed to scale so that our impact can scale, improving well-being for as many people as possible.
PRODUCT + TECHNOLOGY

0 roles

MARKETING

0 roles

CULINARY & SUPPLY CHAIN

0 roles

OPERATIONS

0 roles




CUSTOMER SERVICE

0 roles



Perks & Benefits
Competitive Pay

We offer competitive pay at all levels.




Tip Sharing

We share tips among all kitchen team members.

Health Benefits

We offer health benefits for all full-time* employees.

Paid Time Off

We offer paid time off for all full-time* employees.

High Growth Environment

With plans to rapidly expand we offer opportunities to learn & grow.

Upward Mobility

We promote from within and want to elevate all team members.
*Full-time = minimum 30 hours per week
Team Stories
SARAH S.

Working for Scratch Kitchen has been a great experience. I have worked customer service for many years, Scratch kitchen gives you the tools you need to be successful along with the support. We are the Customer Happiness Team, how can I not love my job!




Role: Customer Happiness Team

Favorite Order: Cave Dweller Bowl + Goat Cheese & Green Goddess Dressing from Greenlight

Favorite Ice Cream: Talenti Cookie Dough Gelato

BRIAN K.

I joined Scratch Kitchen to help create a restaurant that will change food culture throughout the country.




Role: Assistant Manager

Favorite Order: Mac & Cheese with Grilled Chicken, Poblanos, Grilled Onions, and BBQ Sauce from Kin & Co.

Team Member since: July 2020

TONY V.

Working at Scratch Kitchen is an exciting opportunity to use data to drive efficiencies within the business and make sure we offer the best quality products that our customers want.




Role: Finance & Operations

Favorite Order: Boulder Bowl with Avocado from Greenlight

Favorite Mountain Activity: Backcountry skiing