Main content starts here, tab to start navigating
Sophie's Neighborhood
Giving Back Just Got a Whole Lot Sweeter
How We're Helping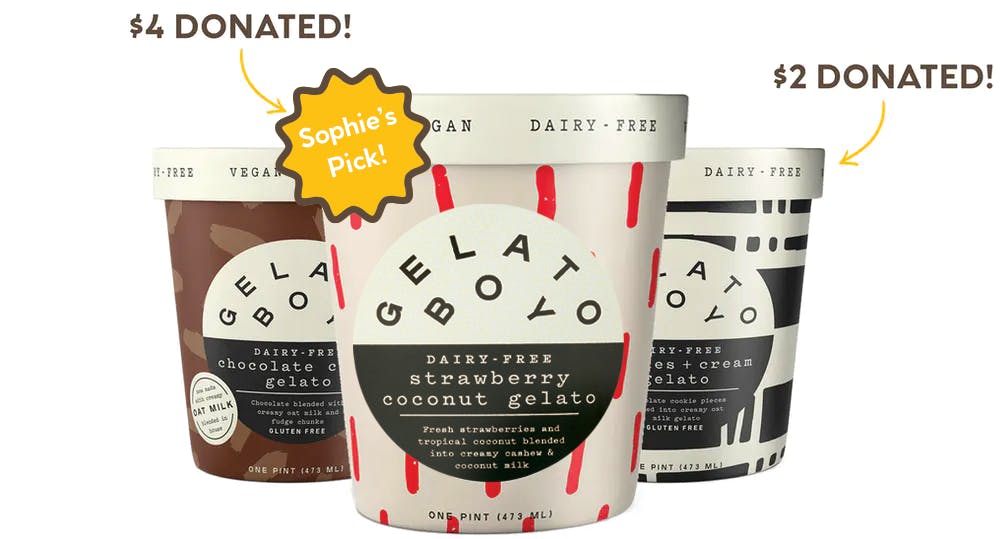 All month long, Scratch Kitchen is donating $4 from every pint sold of Strawberry Coconut Dairy-free Gelato and $2 from all other Gelato Boy pints to fund research that helps bring therapy, treatment, or a cure to kids like Sophie.

Meet Sophie's Neighborhood
Meet Sophie, Boulder-native, friend to the community, and daughter of local restaurant owners, Hosea and Lauren Rosenberg. At a young age she was diagnosed with a rare genetic disorder called Multicentric Carpotarsal Osteolysis (MCTO) Syndrome. MCTO is a progressively crippling, life-threatening genetic disease that is causing her joint bones to disappear over time and threatens end stage kidney failure during her childhood. As of today she is one of 30 people who has been diagnosed with this rare genetic disorder.

MCTO rarity is perhaps its downfall. Little to no research or funding is put towards finding out more about what causes this syndrome, any treatment, or even a potential cure. Because of that Sophie's Neighborhood was born.

Sophie's Neighborhood's key mission is to fundraise money for research to develop a therapy, treatment, or cure that can give hope to children like Sophie who currently have none.

Your support now will directly keep Sophie healthy and smiling, and will make a difference before it is too late.

Support Sophie with ANY Gelato Boy Flavors!